HOME
PRODUCTS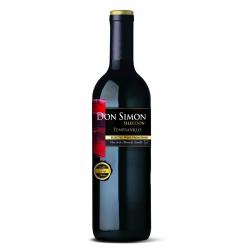 DON SIMON Selection Red Wine 750ml
Product Code: TW1
Availability: In Stock
Size / Packing: 750ml
Grape type: Tempranillo
Tasting note: It is a ruby red color wine with carmine tones, limpid and bright. On the nose it is appreciates the fine and integrates aromas, that remains to red fruits, next to other typically varietal and nuances of undergrowth. On the mouth expressed its intensity and power. It is a tasty and large.
To be consumed at temperature between 16 and 18º C, accompanying with roasts meat and game dishes.
© EuroTreat . All rights reserved.