HOME
PRODUCTS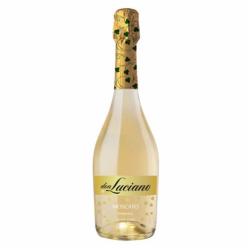 Don Luciano Gold Moscato (Peach) 750ml
Product Code: DL3
Availability: In Stock
Size / Packing: 750ml
Don Luciano Charmat Blanco Moscato is a natural sweet wine with pale, bright and clean yellow color. The aroma is intense and attractive with peach, melon and rose petals, with fine bubbles and well integrated. On the mouth is light and elegant, and its finish is intense, broad and very pleasant.
This sparkling wine is excellent to be served with appetizers and desserts.
We recommend serving this wine in very cold temperature, between 4 and 6º C
© EuroTreat . All rights reserved.