HOME
PRODUCTS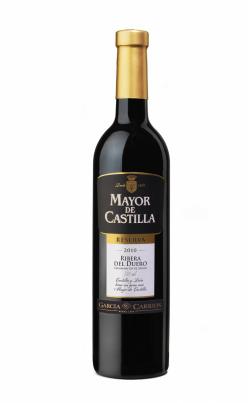 MAYOR DE CASTILLA Reserva 2009 750ml
Product Code: MY2
Availability: In Stock
Size / Packing: 750ml
Tasting Note: Mayor de Castilla Reserva is a Ribera del Duero wine with a ruby color and light earthen hues, clean and silky.
Great combination of primary and aged aromas. Light touches of leather and ripe berries. Balanced feel, slightly balsamic and round, it has an undoubtedly a long term of positive evolution.
Mayor de Castilla Reserva goes perfectly with red meat and roasts.
Awards:
Bacchus International Wine Competition 2010 - Silver Bacchus
Bacchus International Wine Competition 2015 - Silver Bacchus
Berliner Wein Trophy 2011 - Silver medal
Challenge International du Vin 2015 - Gold medal
International Wine Contest Brussels 2011 - Silver medal
"Under the law of Hong Kong, intoxicating liquor must not be sold or supplied to a minor in the course of business "
© EuroTreat . All rights reserved.