HOME
PRODUCTS
Olive Oil / Sunflower Oil/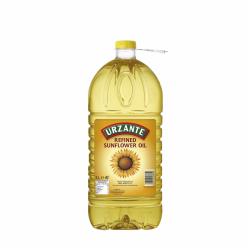 Product Code: OL7
Availability: In Stock
Size / Packing: 5 litre
Urzante Sunflower Oil is made from the healthiest seeds harvested and pressed at their optimal point of collection. Spain, commonly known as the Sunshine country, has ideal weather for Sunflower raising as well as a long tradition particularly in inland areas where yellow fields can be contemplated as part of the Mediterranean landscape.
Urzante Sunflower Oil is a healthy oil generally used for Frying and Cooking.
© EuroTreat . All rights reserved.