HOME
PRODUCTS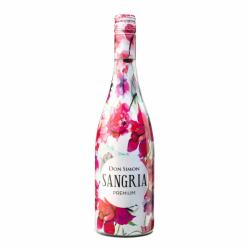 Don Simon Premium Red Sangria 8.5%
Product Code: DS1
Availability: In Stock
Size / Packing: 750ml
Don Simon is No.1 selling Sangria in the world!
Alc : 8.5%
It has light garnet color.
Sweet aromas of vanilla, cinnamon
and fruits, on a base of red wine.
aftertaste palate.
Best on its own, in a hot summer
Try it with a Spanish paella!
Serve it with ice and fruits.
© EuroTreat . All rights reserved.