HOME
PRODUCTS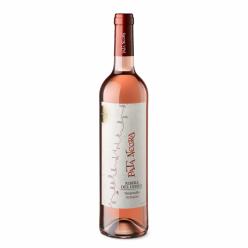 PATA NEGRA Ribera Del Duero Rose
Product Code: RS1
Availability: In Stock
Size / Packing: 750ml
Bright pale strawberry color, with
intense red hints.
Notes of fresh, acidic and intense
red fruit; like strawberry and
raspberry, combining perfectly with
certain floral touches.
Intense on the palate, refreshing
and fruity; with personality.

Ideal with salads during the
summer. Also try it with an
assortment of cheeses, smoked
salmon and some sushi.
Wonderful with the appetizers.
Best served at: 10 - 12º C.
Awards:
MUNDIAL TEMPRANILLOS, Gold (2019)
CHALLENGE INT. DU VIN, Gold (2017)
C. MONDIAL BRUXELLES, Gold (2017)
© EuroTreat . All rights reserved.