HOME
PRODUCTS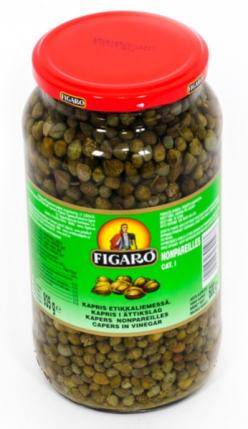 FIGARO Capers Nonpareilles (Small Seed) 920g
Product Code: FG14
Availability: In Stock
Size / Packing: 920g
Figaro Capers in vinegar are a common ingredient in Mediterranean cuisine and they are often enjoyed in cold smoked salmon or cured salmon dishes, salad, pizza, pasta and sauces.
Low in cholesterol
Good source of protein
Good source calcium
Good source of vitamin E
© EuroTreat . All rights reserved.