HOME
PRODUCTS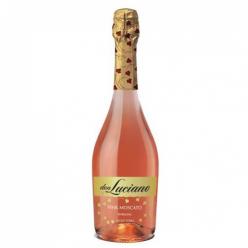 Don Luciano Pink Moscato (Berries) 750ml
Product Code: DL4
Availability: In Stock
Size / Packing: 750ml
This Pink Moscato has a slightly pink, bright and clean color. The aroma is intense, balanced, with fresh berries, tropical and rose petals. sweet, lightly built and very thin bubble. Silky sensation, savory, fruity and refreshing on the palate.
Ideal as an aperitif, with snacks and all kinds of sweets and desserts.
As a suggestion, try it with ice!
It should be served chilled between 5 and 7º C, with glass for sparkling wines.
© EuroTreat . All rights reserved.