HOME
PRODUCTS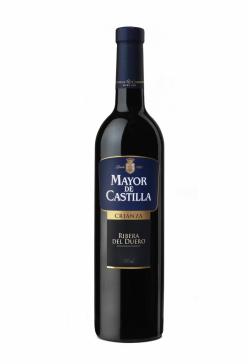 MAYOR DE CASTILLA Crianza 2014 750ml
Product Code: MY1
Availability: In Stock
Size / Packing:
Grape type: Tempranillo
Tasting note: Mayor de Castilla Crianza is a red wine from Ribera del Duero with a red cherry color of high intensity, very good depth and beautiful violet trim.
In the nose we find suggestive fruity aromas, with hints of wild red and black fruit, a vanilla base and sweet notes due to aging in barrel. Mature on the palate, full of nuances with a pitch of intense palate. Its finish shows the richness of ripe tannins that leave an elegant and long aftertaste.
Mayor de Castilla Crianza is recommended to accompany fine cuts of beef, cheese and small game.
International Wine and Spirit Competition 2010 - Silver medal
"Under the law of Hong Kong, intoxicating liquor must not be sold or supplied to a minor in the course of business "
© EuroTreat . All rights reserved.